What is gender diversity?
---
The Danish labour market is one of the most gender-divided in the world, which is why the conversation about diversity and gender is important, as it helps to support greater equality and equal opportunities for all.
Gender diversity is about the representation of people of different genders. In a Danish workplace perspective, it refers to whether there is an equal relationship between men and women in the workplace.
However, gender equality can be difficult to relate to in a Danish context, because in Denmark men and women have long been legally equal. However, research shows time and again that although formally the sexes are equal, in practice they are not. One reason for this is that we have a very gender-segregated labour market in Denmark, which not only determines which job functions men and women most often hold, but also governs career advancement opportunities, mobility, pay differentials and opportunities for upskilling.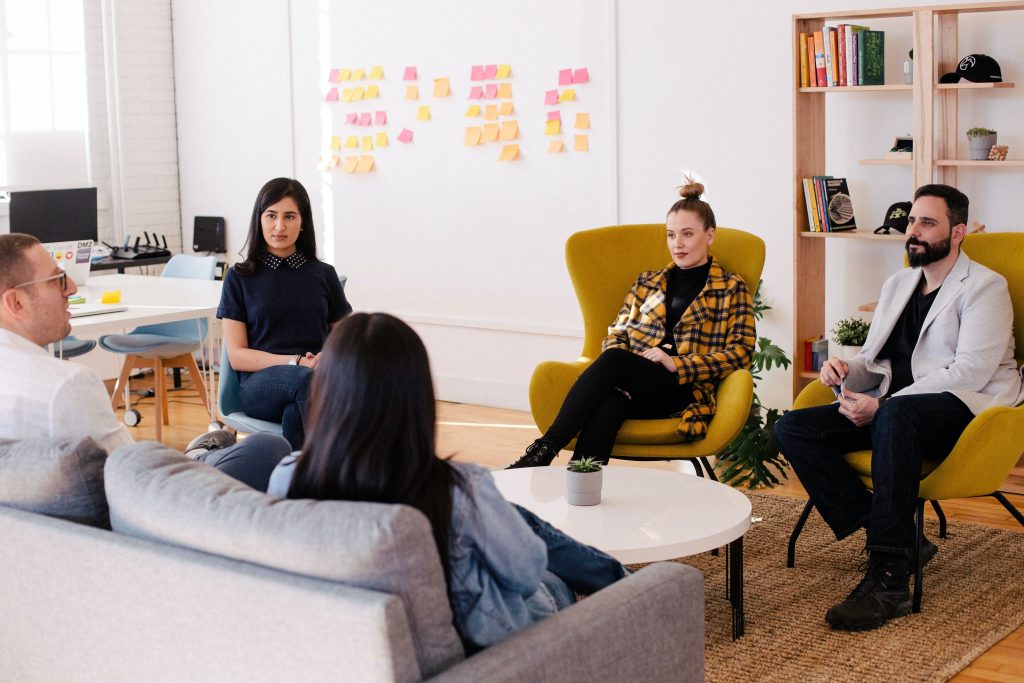 Why care about gender diversity?
Gender diversity ensures sustainable development - and it pays off! Studies show that gender diversity boosts companies' innovation, reputation, customer base and financial performance. In addition, efforts to increase gender diversity in companies can help support the achievement of the UN's Sustainable Development Goal on gender equality(SDG 5). Gender diversity is thus a social, political, ethical, moral and economic responsibility!
The new EU directive from March 2022 will impose new requirements on Danish companies regarding gender diversity in management and on boards:
By 2026, listed companies must ensure that at least 40% of non-executive board positions or 33% of executive board positions are held by persons of the under-represented sex. Learn more about the EU Directive here.
3 tips for increasing gender diversity in the workplace
Take the temperature of your working environment
There are (unfortunately) no quick-fixes when it comes to increasing gender diversity in the workplace. There are plenty of generic solutions, but to ensure sustainable and relevant change that can lead to increased gender diversity, solutions need to be contextual and rooted in your particular work environment and organisation. With a temperature check that quantitatively and qualitatively (in terms of inclusion, processes and discrimination) maps current status and opportunities, you will ensure relevant initiatives that resonate and ensure ownership. Read more here.
Review the recruitment process
A gender imbalance is largely due to (1) the lack of the opposite sex in the recruitment process and (2) unconscious biases in the recruitment process. You should therefore consider re-examining your job advertisements and approach to recruitment. If necessary, examine the gender distribution of previous applicants depending on the field. This will give you a concrete insight into whether your company attracts one gender more than another. Also consider the gender balance of the candidates who go on. This will give you an insight into whether unconcious bias plays a part in the selection process.
Think about language and images in external communication e.g. job advertisements
Make sure yourcommunication is inclusive and gender-neutral. Some words and phrases will appeal more to men than women, and vice versa. As well as paying attention to the wording of your job advert, for example, make sure you think about the images you use on your website. Here it is important that both sexes are represented. 
Do you want to work with gender equality as a focus area in your workplace? Contact us here.