With diversity, equal opportunities and inclusion we take responsibility for the sustainable bottom line "people" in Danish organisations
Louise Marie Genefke & Nikoline Nybo, Advisors
I have to honestly say that Louise Marie and Nikoline exceeded my expectations. They entered the room and the conversation about privilege, microaggressions and unconscious bias (which can be difficult) with a straightforwardness and ease that had the whole room engaged. It was clear that they have a high level of professionalism because they were able to communicate difficult concepts in a very simple way - which you can only do when it is based on a deep understanding. The points were made present and the messages understandable. As a listener, you got the feeling that they were very present and that their personality shone through. It made you want to listen - and act - on their recommendations. Their approach, presence and humor were disarming even for the critics in the room.
The cooperation with Louise Marie and Nikoline has been very good. There has been a good dialogue prior to the process, where they were not only patient with us, but also good at guiding us in the right direction in relation to the many possibilities for cooperation. There was a great understanding of our project regarding a kick-off on our D&I project. Both Louise Marie and Nikoline sought to address staff questions on possible actions and solutions, with a message that words and iterations are also actions. It is clear that they are very competent and have a huge professionalism in their field. Louise Marie and Nikoline are strong communicators.
- Josefine Jarlmann, HR Specialist, Bird & Bird
Nikoline Nybo was incredibly professional and inclusive in her approach and managed to activate participants and create a space for reflection in moments that were otherwise characterised by one-way communication. Nikoline was caring and attentive in her way of dealing with both the audience and the speakers on stage and managed to create a pleasant atmosphere with room for laughter, reflection and curiosity. In a meaningful and balanced way, she brought herself and her knowledge into play, both on stage and in the run-up to. In the collaboration Nikoline was incredibly professional, listening and well prepared.
- Helena Maria Jappa Stolt, Communications Coordinator, DCI
Louise and Nikoline delivered a high quality, content packed three days learning experiences that kept us all enrapt and engaged. We all left with a deeper understanding of the topic of DE&I and how to bring it into our work, a better way to communicate between us and with the people we engage with. This was made possible by their knowledge of the topic, but also their facilitation style, their presence and earnestness.
- Student Team 27, Kaospilot
Louise Marie Genefke visited us in the Network of Owner Managers with a very competent presentation, which besides giving us knowledge about diversity and inclusion also challenged us on our own blind spots, preconceptions and biases. Louise Marie is able to get up close and personal, while remaining very respectful of the participants' worldview. This has led the group to a more nuanced understanding of the benefits of working with diversity and inclusion.
- Lene Ørnstrøm, Network Manager
The workshop we had with Nikoline and Louise Marie from Inclusify exceeded my expectations. I had high wishes for the workshop, and I was not let down. It was wonderful to witness the way they facilitate together, creating a room with honestly, trust and respect. I felt that I could ask any question without being judged. They complemented each other really well and the way they shared the speaking parts made me feel really engaged. It is also very helpful to have two so different women talk about the topic of DE&I as I felt that I got a broader understanding through their different personal experiences.
- Federico Bortoletto, Team Leader Kaospilot
The collaboration with Nikoline and Louise Marie worked very well and it was clear from the beginning that they have a great passion and expertise within their field. They are both extremely energetic about the Diversity & Inclusion agenda and they took the time to listen to our point of departure for working with this agenda. They are thorough in their work and come with great professionalism, experience and impact.  
I was amazed by their vast knowledge of the topic and still it did not make me feel scared or less in my knowledge, but rather it made me want to learn more about DE&I myself. The flexibility they brought to us was another wonderful aspect that I took away from their workshop. Taking our reflections into consideration at the end of the day, and making immediate adjustments made me feel seen and heard and improved the workshop even more. I left the three days with the urge to learn more, to do more and become an active part in making a change. It also directly influenced our group work as we created a role for a person responsible of DE&I in our project.
- Student Team 27, Kaospilot
The cooperation worked very well and a lot of trust was created from the start, where Louise Marie and Nikoline were very thorough in identifying our needs, interest in the company, the organization and the participants

Louise Marie & Nikoline led the process with great impact and authority, based on their strong professional skills and solid experience. They were at eye level and matched the different levels of leadership in the facilitation. At the same time, they are both efficient and very pleasant to work with.
- Dorthe Dinesen, HR Manager, Tivoli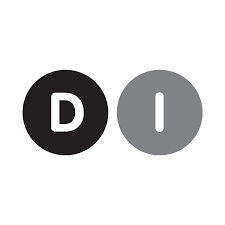 The dialogue prior to the webinar was carried by valuable sparring on both content and framework, and in the presentation itself Louise Marie really shone through, even though she was not physically present in the room. Participants in the webinar found the presentation insightful and informative, and in the subsequent evaluation several also expressed a strong desire to hear more about the work in a longer format.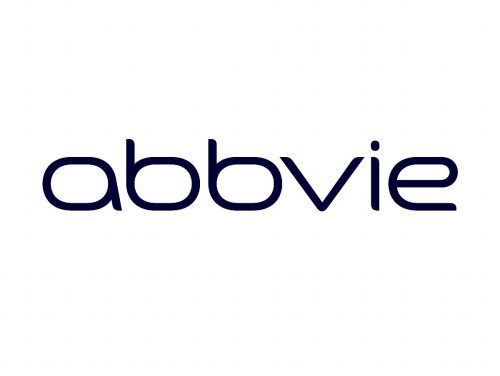 I have been extremely satisfied with the cooperation with Louise Marie and Nikoline. They have shown a professionalism and responsiveness that has made me feel in very safe hands from the very beginning. These are two people with very good communication skills and an ability to make people in the room feel comfortable. Wherever we have been in the process, I have not been worried about asking stupid questions, which is impressive given the subject of diversity and inclusion is so wide-ranging and can be challenging. We've taken significant steps forward in terms of getting smarter about our work on diversity and inclusion and what actions we'll prioritize thanks to working with Inclusify.

"Having recruited people for jobs for the last 20 years, I thought I knew 'most of it', but I've been surprised at how much Louise Marie and Nikoline's work and input meant to the process. It's clearly because of their strong professional skills."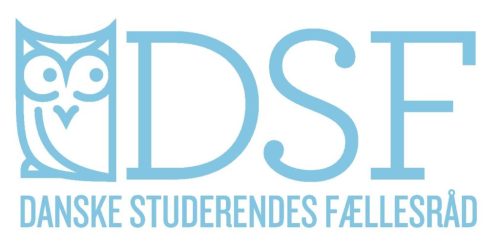 You can sense right away that Louise Marie and Nikoline know a lot about their field and have a great passion, but at the same time they are very listening and open to what you need and what the purpose of the individual event/workshop is and adapt accordingly. It gives a good sparring to get your wishes concretized and see new perspectives on what you can and should do for an event / event.
Both Nikoline and Louise Marie are very outgoing and likeable, and best of all they made sure that it was a safe space to voice ones concerns and issues. They came to the workshop with such great energy, they were very structured and they ensured that the process went well and that the end-product was usable. They have our warmest recommendations.
We must engage in open and honest conversations even if it's uncomfortable, nuanced and concerns 'emotions' and 'individual experience'. We saw huge value in this and want to personally thank you for facilitating such difficult conversations.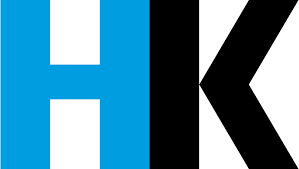 Louise Marie and Nikoline are really good facilitators, who are both present and personal. There is no doubt that they both have enormous knowledge in their field and they managed to pass on a large part of it without either wrapping it up in theoretical jargon or talking down to the participants. They opened up new perspectives and left participants with an awareness of where and how gender matters in their working lives - and the desire to do something about it.
Sara Ezban Grützmeier
Professional consultant
Gain new knowledge
Learn more about diversity and inclusion issues in our Knowledge Bank, where we have collected a lot of FAQs for you.
Why talk about disability? 15% of the world's population lives with some form of disability - visible or invisible - but very often disability is a taboo subject in the workplace. ❌...
Learn online with us
Together with GoLearn, we have created two courses where you can learn more about diversity and inclusion issues.