Do you want to be our new student assistant?
Student Assistant, Digital Communication at Ladies First Network - part of Inclusify - Brabrand/Aarhus

7.5-15 hours per week, starting 1 September 2022

Are you passionate about communication in all its forms? Are you strong in writing and do you have an overview and a sense of detail? We are looking for a student assistant who can handle a number of our communication tasks in Ladies First and Inclusify, and also wants to work with a focus on SDG5 - gender equality, women's working life and themes within diversity and inclusion.
You must be skilled in both written and visual communication. You must enjoy working independently, taking on new challenges and performing a wide range of varied tasks. You must be able to write and communicate flawlessly in English and be detail-oriented, as you are jointly responsible for our external identity. You must be able to thrive in a fast-paced environment.

Primary tasks
-SOME: Content planning and creation
- Websites: Development of landingpages, blogposts in WP, SEO and ongoing updates
- Newsletters: Development of content and set-up of campaigns
- Coordination/adm. Work: Updating project plans, taking minutes and other internal communication

Other tasks
Contact with partners and clients
Planning and execution of events and training
Ongoing communication work and other assistance
We don't expect you to have experience with all tasks, but that you are willing to dive in and learn along the way. However, we do expect you to have some experience and knowledge of digital marketing and SOME management on Facebook/Instagram/LinkedIn. Your professional background is in communications, journalism, languages or similar where you are trained in communications, digital sales and/or marketing.

About Ladies First Network - part of Inclusify
Ladies First Network is run by Nikoline Nybo and Louise Marie Genefke. Since 2012, Ladies First has become one of Denmark's largest networks and communities for women.

With us, you become an important member of our small family, where we lift each other up and believe that freedom under responsibility provides the best conditions for both your work and your development.

Send your application to:
contact@inclusify.dk with "student assistant" in the subject field by 24 August 2022. Applications will be considered on a rolling basis.

Questions?
Give us a call on: +45 53 76 19 60 (Louise Marie) or on +45 71 79 99 29 (Nikoline)

We look forward to hearing from you!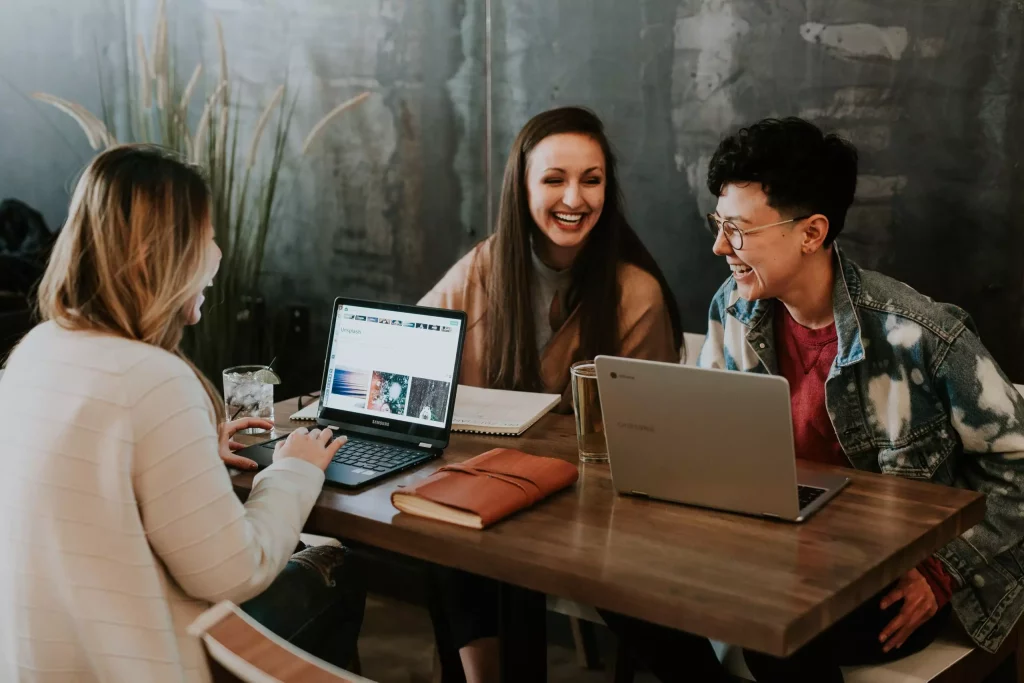 Inclusify is owned by advisors Louise Marie Genefke and Nikoline Nybo, who together have competencies within strategy and organizational development specializing in diversity and inclusion, project and process design, management and team development, Employer Branding and HRM.
Inclusify draws on access to and insights from ladies first network, Denmark's largest career network for 16,000+ women in working life, where larger studies on career and working life ensure current and latest knowledge from a Danish context.