What is an internal women's network?
Woman is woman best!
As a woman, working life can sometimes be hard to navigate and it can be difficult to figure out how to take control.
A women's network therefore acts as a confidential and mutually committed community where you can create new relationships that promote learning, knowledge sharing, sparring, collaboration, inspiration, experience exchange, while supporting women in between.
For many, women's networks in particular open up the possibility of addressing gender challenges in the workplace without being stigmatised. 
"Sometimes you have to exclude in order to include."
Therefore, as an employee, you need to create an internal women's network
You will exchange ideas and knowledge

You will discuss issues that affect your working life

You will stimulate your creativity and your ability to work together

You get motivated

You make new friends and expand your network

You get tools to change the status quo!
Therefore, as a manager, you must offer an internal women's network
You give your employees the opportunity to develop skills

You show that the organisation is actively working with the UN World Goals and lifting women into the organisation

You give your female talents the opportunity for sparring and community

You become more attractive to female talent and ensure retention

You develop more female leadership talent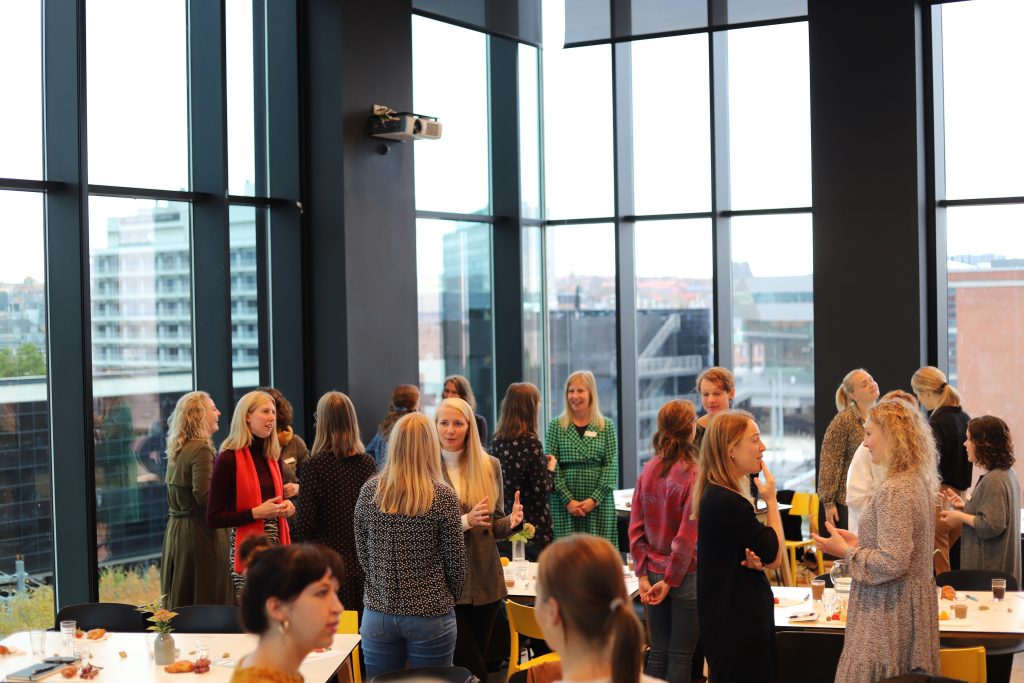 What kind of network is Ladies First Network? 
At Ladies First, we are a network and community of women who embrace diversity. We come together with a desire to lift each other up and together create change for each woman and the workplace.
We are particularly concerned with issues that research shows are important for women in the workplace and stand strongly on UN SDG 5 (gender equality), SDG 8 (decent work) and SDG 10 (reducing inequality).
Read more about our network here.

Become part of a network that suits you and your needs

We are all different and therefore also need different types of networks and communities. At Ladies First we offer both permanent sparring and development communities, as well as membership to a nationwide female business network that is primarily grown online, but which also offers opportunities to meet physically if you have the time and desire.
Create an internal network for sparring and development in your organisation today!

If you want to develop your (and other women's) working life, contact us here!